(See last weeks story and others here.)
Click here to receive Africa Now in your Email !
We promise to keep your e-mail address a secret.


Copyright(C) 2003 You and Africa. All Rights Reserved.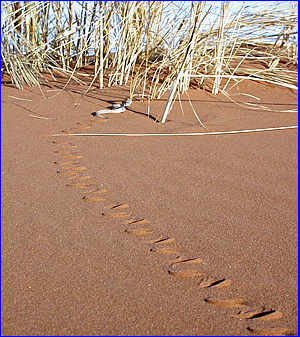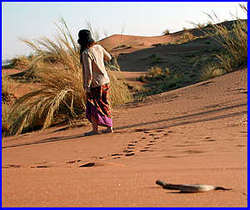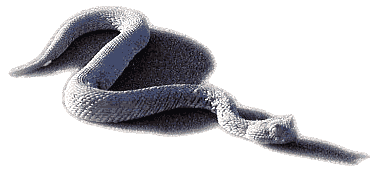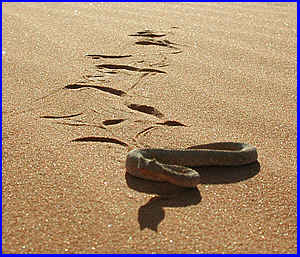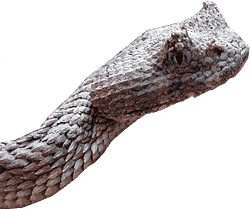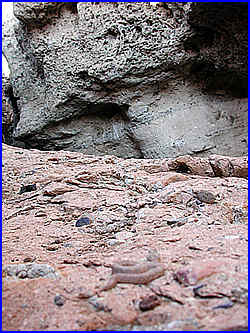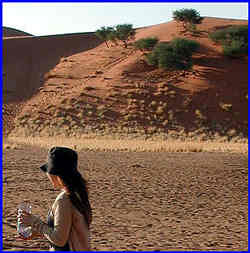 This is the story of a baby

In Namibia
there is a canyon
30 metres deep
and
in some places
so narrow
you can stand on both sides
at once!

One day,
climbing in the canyon,
I heard a hiss
next to my foot.
It was not easy
to see the snake.
Camouflage!
So, carefully, we captured it in an empty water bottle.
And released it
in the dunes
where there are many geckos to catch.
Hesitating a while,
becoming accostomed to its freedom,
it moved rapidly into the protection of the grass.
Can you spot it in the picture below?
A Horned Adder does not
belong
in a dark canyon.

Only
its
tracks
reveal
it
for
a
while
until
the
wind
blows
them
away.
.
.
.